Hello and welcome to our monthly newsletter, ICEbreaker from ICE, the travel technology IT consultants.

This month's highlights include 25 hot travel startups, excel whizz tips, the zero emissions report and how to invest more to prevent cybercrime.
As we write Richie is chairing the very first CLIA Executive Partner Technology Initiative in Miami. We will be discussing tech challenges facing our industry including internet connectivity, how to use the internet of things to address operation efficiency and environmental sustainability, cybersecurity, and data compliance.
We're excited about the potential of collaborating on this initiative and believe that if we work together we can help the cruise industry find a way to make the best use of technologies. Eventually, we want to set the CLIA EP members challenges and collaborate in areas specific to their skill sets.
We'll report back in detail next month but until then if you'd like to get involved in future events contact Lois.
Until then,
Ian Richardson (Richie) and Conor Byrne
(ICE's founders)
Infographic Of The Month
Quote Of The Month
"You have to embrace technology, and I'm not talking about technology that you have to work, I'm talking about technology that works for you."

Michelle Fee, founder and CEO of Cruise Planners
Number Of The Month
£385,000
The fine for Uber over data protection failings from the ICO.

Source: ICO

Articles Of The Month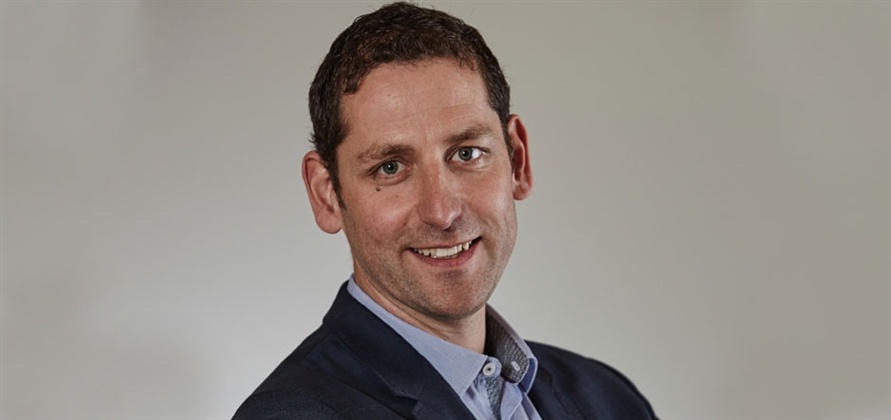 Solving Our Industry's Tech Challenges
Read Richie's interview with the ICFR explaining what the CLIA Executive Partner Technology Initiative is all about. "The explosion of bandwidth will open the door for cruise vessels to use technology that has previously been either unavailable or uneconomical. We are at a huge turning point right now".
_____________
What If Google Or Amazon Owned The Traveller Profile?
A big battle for ownership lies ahead as players like Amazon, Google and Apple wrestle to gain control of the traveller profile. Could we soon be buying these profiles rather than relying on our own customer data and segmentation?
_____________
Let's Learn From One Another
Peer-to-peer learning is more popular than you think with 55% employees turning to their colleagues for help, second only to asking their boss. Why it makes sense to create a formal structure for peer-to-peer learning.
_____________
Invest More To Prevent Cyber Attacks
Our very own Conor wearing his CRIBB Cyber Security hat along with Patrick Carolan explain why travel firms need to increase investment in cyber security to Travel Weekly. It's not just about crime protection but boosting efficiency.
_____________
Zero Emissions Target Report
Cruise Industry News has published the 2019 Zero emissions report. Well worth a read. From air emissions to waste water treatment systems to the potential of LNG as the next fuel. This is how we reach the destination of zero emission ships.
_____________
Excel Whizz Tips
Watch this helpful video with seven excellent Excel short cuts to speed up your spreadsheets. You're welcome.
_____________
How Can We Stop Being Cyber Idiots?
IT support has an acronym for human error. PEBKAC. It stands for Problem Exists Between Keyboard And Chair. That's you and me. How to reduce silly mistakes.
_____________
25 Travel Startups For 2019
Over $8 billion was invested in travel startups in 2017. Phocuswire says there was $36 bilion in M&A deals and funding between 2015-2016 alone. Here are 25 travel startups to watch.
_____________
AI Stops Thanksgiving Turkey Theft
Happy Thanksgiving to all our American readers. Meanwhile, AI technology is stopping thousands of turkeys from being smuggled out of supermarkets this Thanksgiving. Combining video and data analysis from self-check outs can alert shop assistants in real time.