Last Tuesday cruise industry executives representing customers and vendors alike flew into Hamburg from all over the world. They were congregating to attend the inaugural round table event hosted by the CLIA Executive Partner Technology Initiative. Carrying the momentum of successful events at recent Seatrade conferences, everyone involved in the initiative was keen to get stuck into discussions.
The proceedings officially kicked off in true Germanic style with beers and food by the canal as old and new acquaintances alike caught up on hot topics and developments in the industry. The atmosphere was open and engaging as everybody readied their minds for the next day.
After an introduction to the event from Ian Richardson and Joost van Ree and an update on the initiative itself, the format called for splitting out into working groups for discussions around set topics. Areas for conversation were defined as Operational Efficiency, Guest Experience, Cyber Security and Environmental Sustainability. Dialogue and topics were driven by the moderators from TheICEway and CLIA and ideas flowed freely to the extent that a 'time up' bell was required to keep the intense discussions on schedule.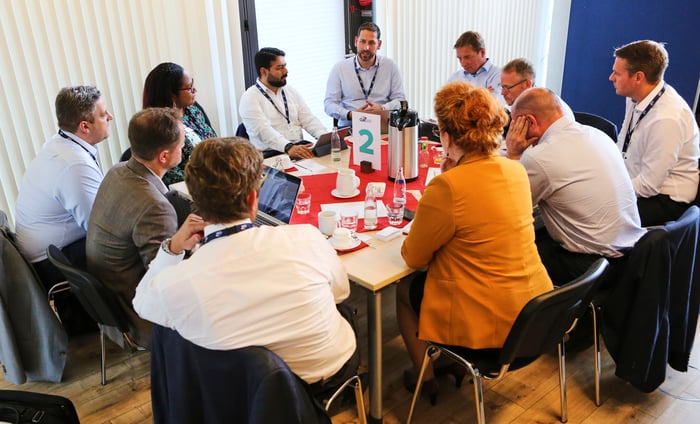 After a good lunch the group reconvened to participate in a larger discussion around the topic of Preparing for Growth. Justified concerns were raised about the industry's ability to manage and deliver on the current boom but equally interesting ideas were shared and actions taken on what might be done to mitigate these potential issues.
The day was closed out with a quick feedback session from each of the moderators on some of the salient points raised throughout the sessions before closing remarks. Actionable items were taken and there was considerable agreement around the idea of the initiative seeking to show leadership in the formulation and backing of defined 'industry best practice' recommendations in specific areas.
The event was a great success, getting so many influential and technology-minded people from across the industry into one place was bound to lead to exciting exchanges and so it proved. We are all looking forward to providing updates during Seatrade Europe, Hamburg in September.