It's early November and in the travel industry, that means one thing: World Travel Market 2023 is upon us. WTM London began on Monday 6th and ends today, Wednesday 8th. ExCeL London is as ever the setting, and having worked in travel for many years, theICEway was there in support yesterday.
WTM
For the world's travel trade, this annual event is the most influential for travel and tourism. According to the official WTM website, it "brings together the international leisure travel community". Exhibitors can showcase their services and do business while travel professionals can engage in an inspirational, educational setting. WTM events make it easier for the right people to connect, so much so that they annually facilitate over $7bn worth of travel industry deals.
Visit the official WTM website for more information on the various WTM events.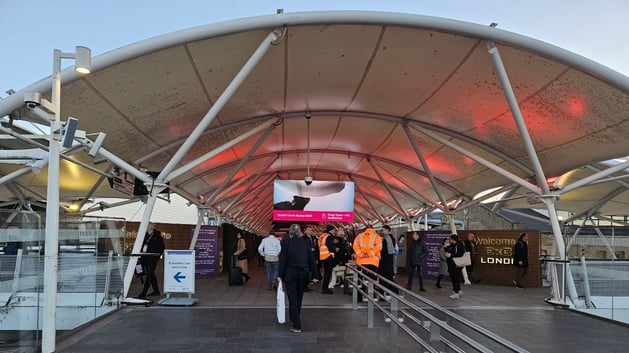 TheICEway & Travel
Since the formation of ICE in 2007, our IT experts have helped tour operators and OTAs both large and small. Through hands-on experience, they have accrued huge knowledge in travel-specific systems and in the industry itself. As a company, we are well aware of the massive and unique challenges it faces. We're delighted to be recognised as specialists in this amazing sector. Thankfully, it continues to deliver long-lasting memories for thousands of people every year.

IT Travel Specialists

Our work in travel has seen us delivering a plethora of different IT services and solutions, including:

- Identifying, acquiring and maintaining ground-breaking technology
- Providing robust IT support to in-house IT departments
- Bridging technology gaps
- Spearheading technology projects alongside tour operators and travel agencies
- Recommending IT systems and then delivering integration and implementation projects


Many of our people arrived at theICEway from travel backgrounds too, which means we can hit the ground running on most projects.
WTM London 2023
Are you attending / did you attend World Travel Market 2023? If so, then we'd love to hear about your experiences there!